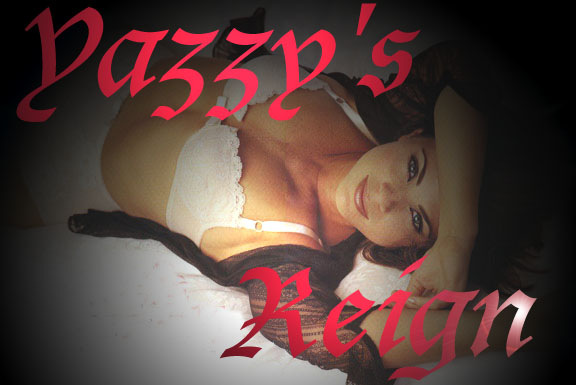 Welcome to my web page! This is just a little note from me YAZZY the editor to those who come to my site. I'm just trying to get my friends known over the world, so I put a lot of links to their pages.....Especially BadGirl who's got very great pages full of MP3-stuff and Alicia Silverstone. I also made a link to the TMF chat-box, cause that box is my favorite one....I'm trying to update this site continually. I always appreciate any comments and suggestions, so feel free to e-mail me with any observations. I hope you enjoy the site!



NOW JUST ENTER YAZZY'S REIGN...BEYOND DREAMS...And Get Known With YAZZY, BadGirl and The Lord Of Gifts...Experience The Sience Behind Fantasy...And Most Of All...Visit The Sites Linked To Those Weirdo Guys...Their Interests???....I Wont Tell...Just Have A Look At The Way Of Building Up Their Sites...That's A Reason Enough To Visit Them...

You Just Have To Bring Up Some More Patience, 'Cause As You Can See This Site Is Still Under Construction
Send any comments to:



I found this website in the Internet Archives. This was my very first website together with my
Yasmine Bleeth website
. They were hosted on Geocities.com in 1996. I found it funny to save those sites and put them on my current domain, with the original Geocities.com folders. Good old times.